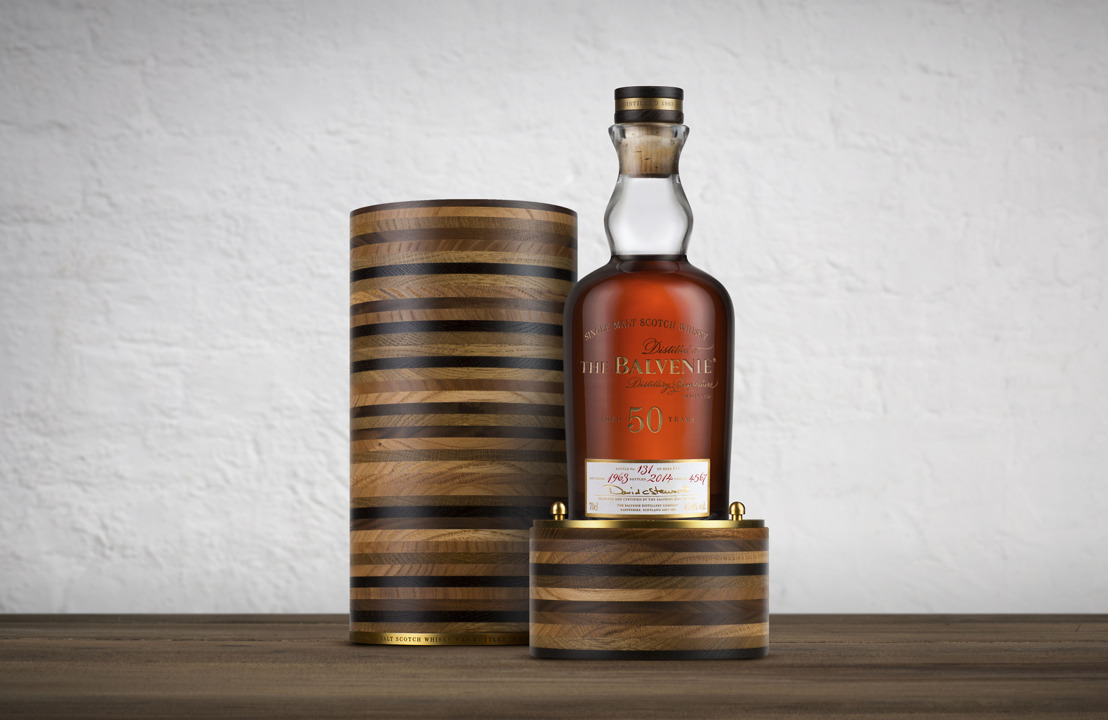 MEDIA ADVISORY: ONE OF THE WORLD'S RAREST WHISKY MAKES ITS ONLY CANADIAN DEBUT IN VANCOUVER
Retailing between $75,000 and $100,000, The Balvenie Fifty: Marriage 0962, will make its debut at exclusive retailer JAK'S Beer Wine Spirits in Vancouver on Thursday, December 6th, 2018.
Friday, November 30, 2018 —
The Balvenie Fifty: Marriage 0962 is a remarkably crafted and rare whisky, comprised of highly rare liquid sourced from four American Oak casks aged 50 years or more.
Media in attendance will taste whisky from The Balvenie Collection alongside the opportunity to enter a draw to sample a dram of The Balvenie Fifty.
EVENT: Canadian launch of The Balvenie Fifty: Marriage 0962
LOCATION: JAK'S South Granville, 2658 Granville Street, Vancouver, BC, V6H 3H8
DATE: Thursday, December 6th, 2018
TIME: 2:00 p.m. – 3:00 p.m. Official unveiling and media whisky tasting
3:00 p.m. to 5:00 p.m. Media interviews by appointment
INTERVIEW OPPORTUNITIES:
Jamie Johnson, Canadian Brand Ambassador, The Balvenie
Lynn Coulthard, Head Buyer, JAK'S Beer Wine Spirits in Vancouver
- Please confirm attendance -
ABOUT THE BALVENIE
The Balvenie is a gem among all other single malts boasting a unique combination of natural alchemy and centuries old craftsmanship. Hand-crafted using barley grown in their own fields and leveraging all the skill and experience of a team of onsite coppersmiths and coopers, each expression is unique, but all are rich, luxuriously smooth and underpinned by a distinctive honeyed character. The Balvenie Malt Master, David Stewart, presides over the all-important maturation process where his unmatched expertise ensures that each expression in The Balvenie range makes the absolute best of the complex alchemy of spirit, wood and time.
Facebook: @TheBalvenie
Instagram: @TheBalvenie
Twitter: @TheBalvenie
Hashtags: #TheBalvenie50 | #TheBalvenie
ABOUT JAK'S BEER WINE SPIRITS:
JAK'S is a fourth-generation family operated liquor retailer based in British Columbia. With 14 stores across Metro Vancouver, Penticton, Campbell River, and new locations opening soon in Burnaby and Williams Lake, JAK'S shares its passion for people and spirits across the province. JAK'S is dedicated to offering unique product selections, outstanding service and unmatched in-store experiences. For additional information about JAK'S, please visit www.jaks.com.
Meg Sethi President/CEO & Agency Director, Alchemysts Inc.